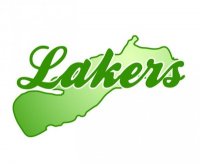 ADMISSION
The Green Lake International Student Program will accept J1 and F1 students from throughout the world who are seeking a high quality academic and cultural American high school experience. The goal of the program is to have a diverse group of international students in order to encourage a full immersion in the English language and cultural environment.
The following are steps to be followed in the admissions process:
1. Download, complete, scan and submit the entire 22 page application via email.
2.
Accepted students will receive a Letter of Acceptance and Invoice with instructions for wiring complete tuition/fees/room & board. The U.S. State Department requires full payment prior to issuing the I-20 document which is needed to secure an F-1 Visa.
3.
After issuance of the I-20 document, each student must apply for an F-1 visa from the local consulate or embassy. The following link can offer assistance and instructions:
Student and Exchange Visitors
. The United States Student & Exchange Visitor System (SEVP) is currently charging $200 during the filing of the Non-Immigrant Visa Application. See the following site for more information about this charge:
http://www.ice.gov/sevis/i901/index.htm
4. If applying for a J1 Visa please use this link to find a designated sponsor and complete the application
http://j1visa.state.gov/participants/how-to-apply/
Regulations for International Students Helpful hints on applying for a Visa • Apply early.
The time it takes to process your visa can vary significantly depending on type of visa and circumstances in the country or region you live, therefore it is important that you contact the closest U.S. Embassy or Consulate as soon as you have your I-20.
• Some consulates require that personal interviews
and appointments be scheduled in advance, and some interview applicants on a walk-in basis at specific posted times.
• Policies and regulations worldwide will continue to change
as new security measures are put into place. Visit the links below on a regular basis for updates and changes that could affect your travel plans.
• What to take to the US Embassy or Consulate with the I-20.
The original signed Letter of Acceptance from Green Lake High School, the original signed Receipt of Funds Letter, the original signed I-20, passport, and the travel dates (as approved by the Green Lake International Student Program administration).
Check with the local embassy or consulate for any additional requirements they may have prior to your appointment.Online Resources Getting a Student F1 VisaFor information on applying for a visa and for a list of US Embassies or Consulates in your country
refer to the following web site:
http://travel.state.gov/visa/visa_1750.html
Select: Study-student exchange tab.
The following links contain information on student visas and the application and acceptance process:
Foreign Students (F-1) in Public Schools
Student and Exchange Visitor Program
Student Visas
Tuition and Fees
The total cost for an F1 Visa student to attend Green Lake High School for the 2018-2019 school year (two semesters), including tuition, fees, and room & board, is $21,900 U.S. Dollars. This cost covers all books, materials, lab fees, participation fees, class dues, transportation, room and board for the term of the student visitor's stay. Boarding covers all meals (breakfast, lunch, and dinner) seven days a week. In addition all expenses for any scheduled cultural field trips and/or excursions are included.
There are no application fees. Accepted students will be notified and payment of the full cost is required in order to issue the I-20 document. In the event a student is unable to acquire a Visa, a full refund minus a $500.00 administrative fee will be made after the I-20 document has been returned. The tuition payment must be made in the form of an Electronic Fund Wire Transfer. The Electronic Wire Transfer information and instructions are included on the student's Invoice.
NO REFUNDS WILL BE MADE UNLESS THE CANCELLATION IS RECEIVED IN WRITING A MINIMUM OF 30 DAYS PRIOR TO THE START OF STUDENT'S FIRST SEMESTER OF ATTENDANCE.
Contact Us
Information regarding the
Green Lake International Student Program
application may be downloaded from the 'Forms' tab, or may be requested via e-mail or phone by contacting:
Morna Helbach, Program Coordinator
mhelbach@glsd.k12.wi.us
920 294-6411 ext. 1109
Green Lake High School
PO Box 369
612 Mill Street
Green Lake WI USA 54941
---